At Lane Four, we're always working closely with our clients to ensure we are delivering high quality work. In order to do so, we try our best to prioritize organization and attention to detail.  As proud partners with Certinia, this year, we unlocked the potential of a robust Professional Services Automation (PSA) platform that's changed the way we manage projects for the better.
Gone are the days of juggling all of our tasks and project resourcing through spreadsheets and external tools. Thanks to PSA, we now operate from a centralized workspace, a game-changer for those aiming at seamless scaling as their business expands.
Within this dynamic PSA platform, our team of dedicated managers and admins effortlessly navigates various aspects of project management. Need to assign staff to projects seamlessly? Interested in effortlessly tracking project hours and managing budgets? Look no further—everything essential for effective project management is right at our fingertips.
But this isn't just about us; it's about the potential advantages your company can also gain from embracing a PSA system. Let's dive into how your business can thrive with this transformative tool..
From a managerial perspective, working with multiple clients on various projects can become an overwhelming task without the proper organizational processes in place. This is where PSA can relieve stress. Within PSA, projects can be created with predefined resource allocation hours against client budgets. Whether this be managed services, pre bills, time and materials projects, or milestones billing,  pre-billed budget, PSA has the built-in functionality to accommodate those requirements. This allows managers to keep track of how many hours have been logged against each project and assess the remaining budget. Through the resource planner and resource requests, PSA also allows managers to view which consultants have the most availability—and potentially, even aligned skills—so that they can be assigned to projects based on individual experience. This provides visibility on the amount of workload each consultant has capacity for.
Prior to PSA, managers at Lane Four kept track of their work through various spreadsheets. Having all the data laid out on a single platform now allows our team to be more productive, and improve our quality of work due to more effective resourcing. Additionally, you have the ability to custom build a sentiment feature into the system that allows managers to see how their team feels about the work they are doing like we mentioned earlier. This information can be invaluable in determining whether the manager's team requires additional support or if there are opportunities to enhance task manageability with innovative solutions.
Accessibility and Intuitiveness
For those who are less familiar with CRM system building, PSA can seem like a formidable and overwhelming endeavor at first, given its many capabilities. But fortunately, PSA such as the one offered by Certinia, is user friendly for both experienced and those new to setting up internal systems. Certinia's PSA tool boasts user-friendly navigation, making it accessible even to those with limited technical expertise. However, for those who seek to explore more advanced capabilities, the platform provides a robust opportunity to generate customized weekly utilization reports to suit your specific needs. 
When it comes to governance, you have the capability to establish functions that offer consultants greater autonomy within the PSA. However, it is equally important to set parameters that minimize the chances of errors, especially among less experienced users. One illustrative case is the permissions granted to individuals authorized to modify specific project components. PSA comes equipped with predefined permission sets for various roles. In our particular case, we've gone a step further by devising our own validation rules to prevent unauthorized edits to critical fields, such as bill rates and non-billable/billing status.
Lane Four's consultants made the switch to PSA in the spring, and credit much of the seamless transition to the fact that it is straightforward and user friendly in its functionality. The transition from using external spreadsheets to manage our work to adopting an all-in-one customizable platform has significantly enhanced the efficiency and effectiveness of our consultants. This shift has brought about improved organization, heightened visibility into capacity through resource trackers, and even a greater understanding of how team members feel about their assigned tasks and projects through sentiment features.
Dashboard and Report Creation
An important feature that both managers and admins use on a weekly basis is report creation. With many options for reporting, types of reports can range from Timecards with Timecard Splits, Quickbooks Invoices with Account, Billing Events, and more. These reports can pull data from anywhere within PSA or from a source that is connected to the platform (ie. Quickbooks for invoicing). After generating these reports, admins can simply add them to a dashboard, creating a centralized hub for all the reports in a single, user-friendly location in a variety of formats ranging from line graphs, pie charts, percentages, etc. Filters can then be applied to reports and dashboards to narrow down specifically what you or the client is looking for. Examples of this are filtering by month, project name, fiscal quarters and years, just to name a few. Some of the custom dashboards our admins use daily include governance dashboards to keep track of billing, currencies, invoices, and budgets and PSA dashboards to keep track of timecards and approvals. Setting this up within your PSA platform, it's almost like giving your Ops team a shortcut to the most important information!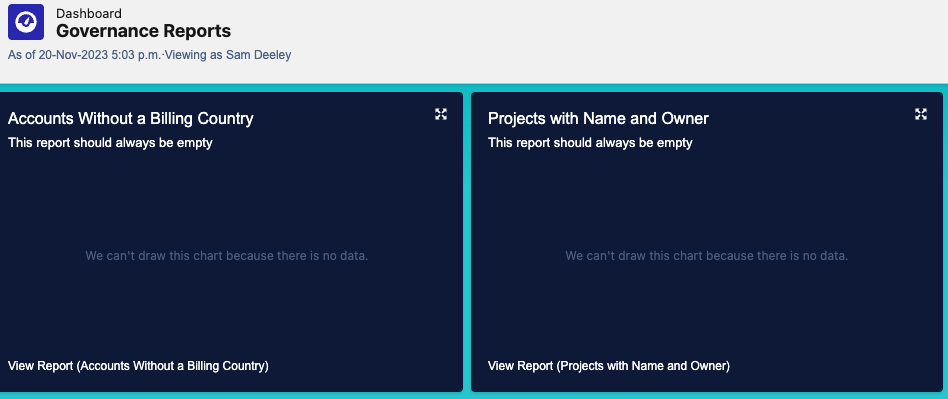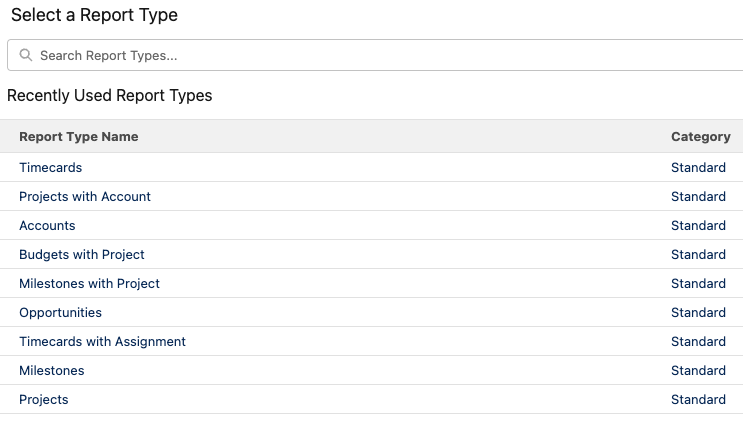 Timecards and Invoice Management
Consultants are able to log time within PSA through the timecard function to track how many billable hours of work are completed for each client. Whether it be internal hours for professional development or billed time for client work, PSA provides a space for consultants and managers to keep track of where they are allocating their time throughout the week. Any information then stored in PSA can be readily accessible for sharing with clients upon their request within meetings or other project status documentation. We are frequently tasked with providing estimates of hours and approximate billing amounts to our clients. With PSA in place, this vital information is also now easily accessible to our managers and finance team, streamlining our processes and ensuring efficiency. In addition to this, PSA has the ability to integrate with accounting tools such as Quickbooks to facilitate the invoicing process. This makes it possible for managers to have visibility on their clients invoices and to track what is owed and how much remains outstanding.

We took our partners at Certinia's words for it, got certified, and then implemented  PSA in our own org, and have experienced a positive transformation in our daily operations and  project management workflows since! We have more visibility on our work load, how we manage our time, and our overall growth. The platform facilitates effortless delegation of tasks, thanks to its capacity to display workloads and availability, thus streamlining the process of assigning responsibilities. Additionally, PSA empowers us with the ability to generate insightful statistics through reports and presents them in a centralized location via dashboards. The accessibility and ease of transitioning into PSA offered a large incentive when considering the switch to this platform, especially as we were deciding who was going to be administering and managing the tool. It is easy to learn and is customizable to fit the needs of the company. By remaining organized, all details discussed between clients and consultants are done with ease and leave room for little confusion.
While we could go on even more about the benefits of PSA, we truly believe the best way to appreciate its advantages is to experience them firsthand.
Want to learn more? Let's chat!