How Udacity Scaled their Sales Team 7x with Lane Four Highroad
A revolutionary education platform meets the future of lead management
"Lane Four brings stability to Salesforce. I don't think we could have scaled our sales processes smoothly without it."

Udacity is an industry-leading learning platform with over a decade of experience helping companies level-up their talent pool and giving individuals the skills they need for a successful career. Their solutions help to alleviate global talent shortages through advanced curriculums, personalized mentor support, and measurable outcomes that create experts with tangible, in-demand skills.
Before using Lane Four Highroad, Udacity relied on an innefficient notification system for new leads and opportunities. Leads often went cold or slipped through the cracks. 
They also spent a lot of time manually assigning leads and fussing around with keeping spreadsheets up to date.
Udacity came to Lane Four Highroad in 2019, when their sales team was just 20 people. The company's Enterprise Operations Manager, Josh Henry, had used the product before and knew it would be crucial for their implementation of Salesforce.
Udacity first used the Lane Four Highroad's auto-merge feature to remove hundreds of duplicate accounts that were blocking their sales process. After that, we helped them to automate region and sub-region assignments, which saved a huge amount of time when onboarding new reps. 
After tackling that, Udacity used Lane Four Highroad to automate all lead routing, which eliminated the use of difficult-to-track spreadsheets and increased their speed to lead. They can now automatically assign Salesforce leads, accounts, and opportunities using custom rules and round robins built for their specific sales process.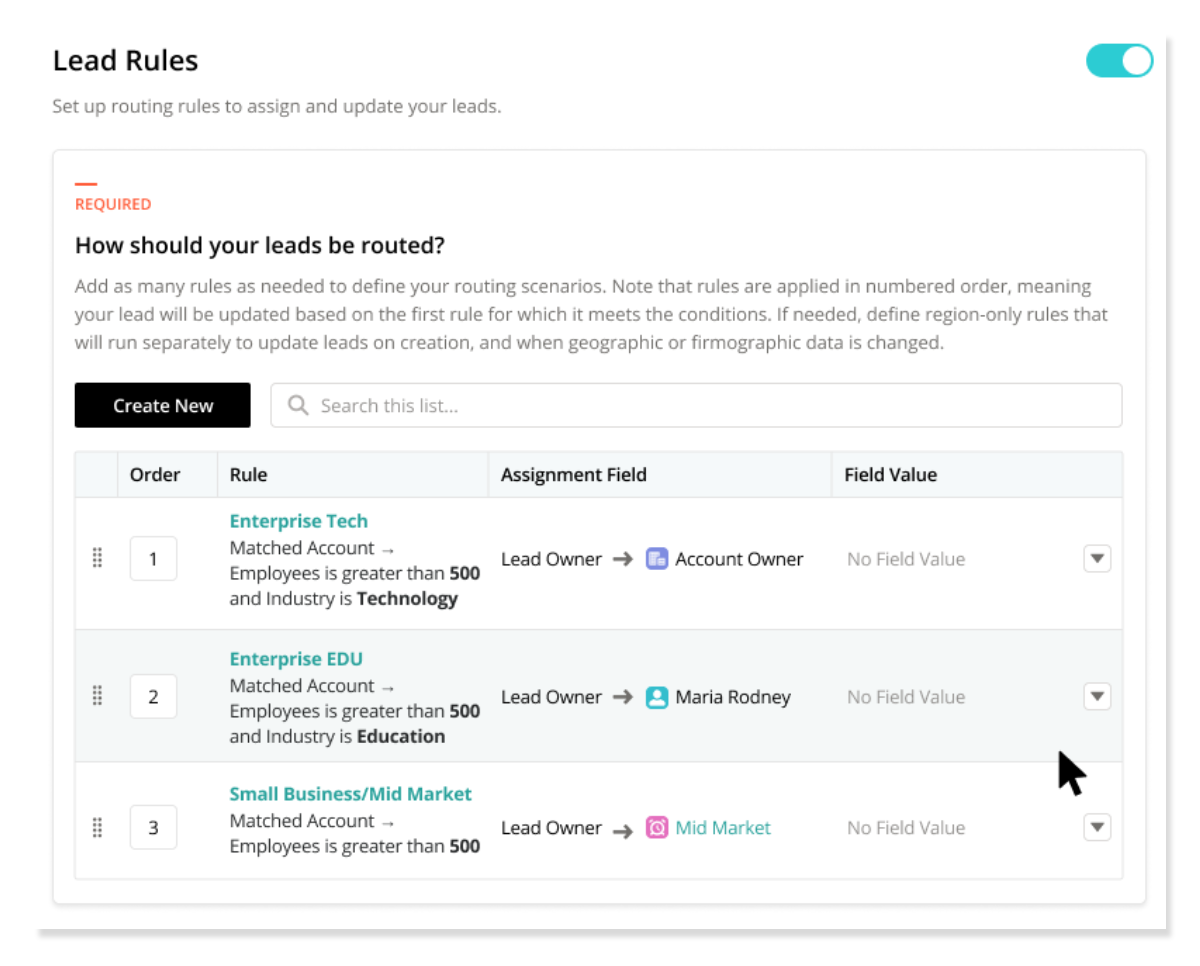 Udacity's sales reps are now notified immediately of new leads and opportunities through a mix of email, Salesforce Tasks, and Slack notifications. Automatic service-level agreement tracking makes sure that they're handled appropriately and that nothing falls through the cracks.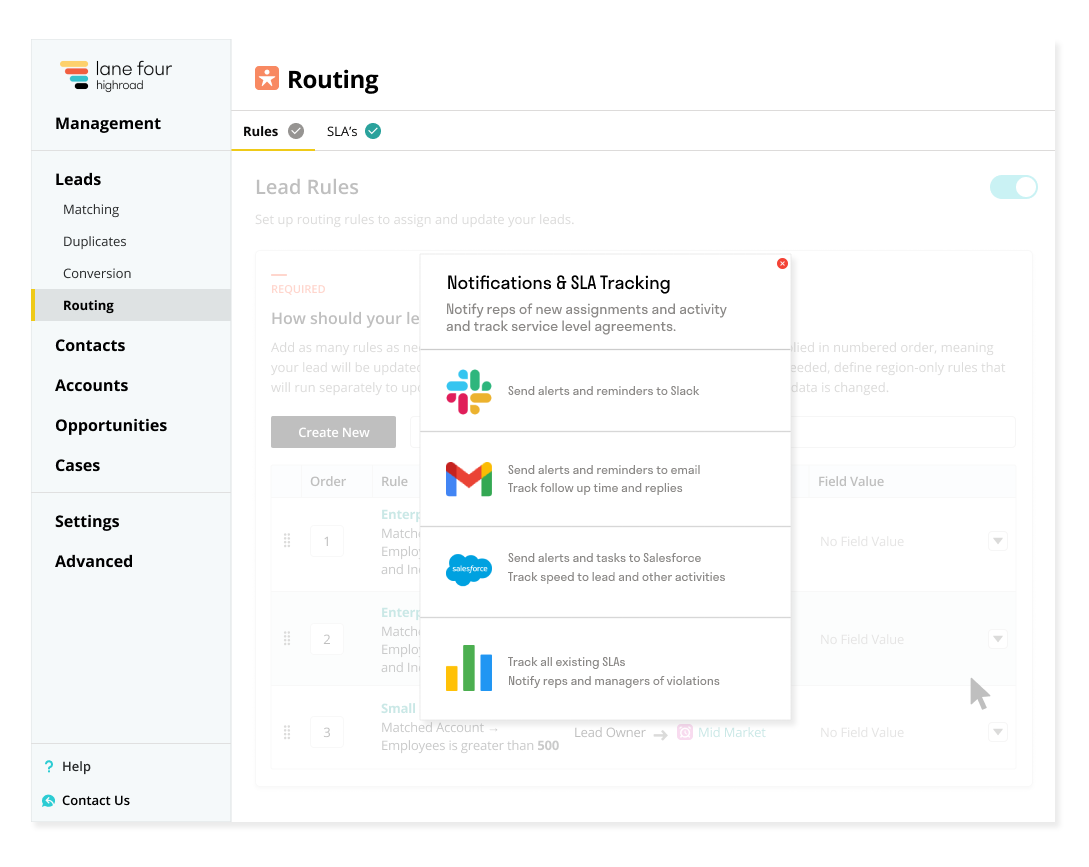 Udacity's Operations Teams also relies on Lane Four Highroad's lead-to-account matching feature. New leads are automatically matched with existing accounts or converted into an account if they meet certain criteria. With matching, lead-based activities on target accounts become signals that their sales team can respond to quickly.
Since first implementing Lane Four Highroad, Udacity's sales team has grown exponentially, reaching over 150 teammates in 2021.
With total visibility into activity at the account level, Udacity's sales leaders are now able to get a clear picture of what's happening on target accounts from both leads and contacts.  Bottlenecks have been eliminated and sales leaders can quickly set up and manage their team's lead routing rules.
To make this happen without Lane Four Highroad would be his "whole job", according to Josh. Now, he's able to focus on strategic projects, and spend less time searching through spreadsheets and cleaning data.
Before
A small sales team already struggling to manage leads
Unreliable Lead Notification Process

Innefficient Spreadsheets
After
A growing team that automated all lead management
Multi-Channel Lead Notifications

Full Suite of Lead Management Tools
Get Started with Lane Four Highroad
Trusted by high-growth revenue teams

Connect with your existing tools
Ready to grow like Udacity?
Join the growing list of companies making the switch to smarter lead management