Professional Development​
Elevating our skills & igniting professional growth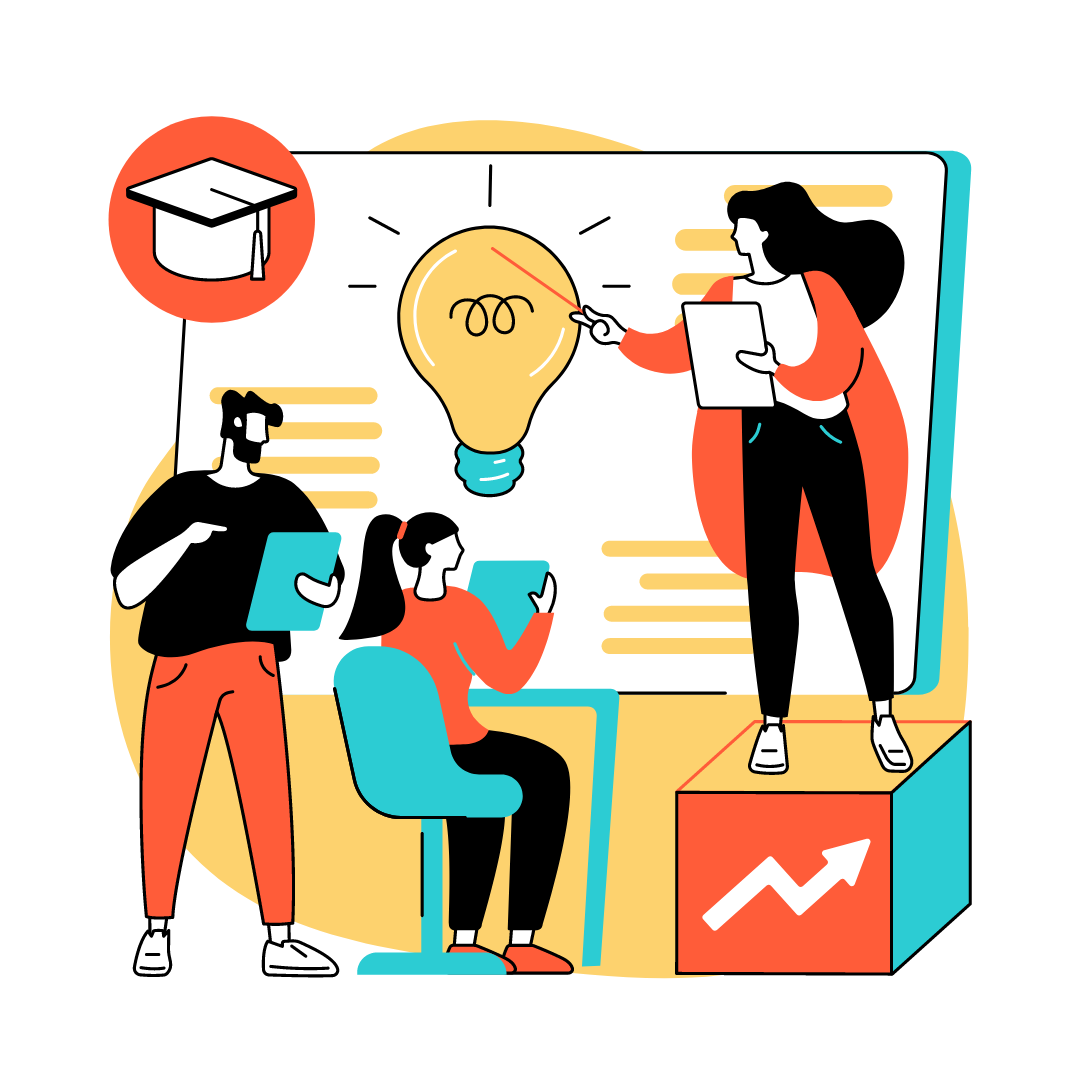 At Lane Four, we believe in the power of continuous learning and cultivating a curious mindset. Our Professional Development program is designed to foster a culture of growth, empowering our team members to excel in their roles, acquire new skills, and reach their full potential. Through a range of initiatives, from comprehensive onboarding to mentorship and engaging events, we provide a supportive environment for professional growth.
We understand the importance of a strong foundation. That's why our comprehensive onboarding program ensures that every team member starts their journey at Lane Four equipped with the knowledge and skills they need to succeed. We provide a detailed onboarding plan, resources, and guidance to accelerate their integration into our dynamic work environment.
Training Programs: Expanding Your Expertise
Continued learning is at the heart of our Professional Development program. Our regular training sessions offer interactive and engaging opportunities to delve into various topics. Led by subject matter experts of all levels and topics, these sessions are designed to broaden knowledge, enhance skills, and stimulate professional growth. We record these sessions for future use in onboarding, ensuring the knowledge is accessible to all. Furthermore, our specialized 'Task of the Week' training sessions are meant to cement foundational technical skills. Led by senior consultants and managers, these sessions provide a conducive environment in smaller groups, allowing for more focused and attentive learning experiences.
Mentorship: Guiding and Nurturing Continuous Growth
At Lane Four, we're all about the buddy system, but for professionals! Our amazing leaders are dedicated mentors, providing their team members with guidance, insights, and unwavering support on their career adventures. With this personalized approach, we nurture talent, foster growth, and cheer on continuous improvement every step of the way.
Knowledge Sharing: Collaborative Learning
We believe that knowledge shared is knowledge multiplied. Our team members actively participate in knowledge-sharing initiatives, including roundtable discussions and interactive learning sessions. Through these collaborative efforts, we leverage the collective expertise of our diverse workforce, encouraging a culture of continuous learning and fostering a collaborative environment.
Lane Four Company Days: Igniting Creativity and Collaboration
Our Company (or PD) Days, such as our popular hackathons, are highly anticipated events focused on professional development. These company-wide initiatives bring our teams together in a pseudo-competitive atmosphere, encouraging collaboration, creativity, and innovation. By revisiting concepts from previous PD efforts, these events provide opportunities to apply knowledge, explore new ideas, and drive collective growth.
Lane Four Masters Class in Consulting
Time to elevate! Launching in July 2023, our upcoming program is designed for experienced consultants seeking to develop managerial and leadership skills. Hosted by our Directors and Senior Leadership, these bi-weekly sessions provide a platform to explore advanced topics, share insights, and empower participants to become effective leaders in their respective fields.
At Lane Four, professional development is not just a program—it's ingrained in our culture. We are committed to empowering our team members to continuously learn, grow, and thrive in their careers. Join us on this exciting journey of personal and professional excellence.