Book Meetings in Real Time Based On Rep Availability
Action on your leads faster than ever and reduce friction in your sales process.
Are you missing out on opportunities by not responding to your leads fast enough? Surveys indicate that 78% of prospects buy from the company that responds to their inquiry first. 
With Lane Four Highroad, you can:
Book meetings in real time, based on your rep's calendar availability

Use our custom website embed code for real-time Calendly bookings on your website

Automatically assign leads to another rep if the assigned rep is on a Zoom call

Allow reps to claim leads in real-time, using our LiveClaim alert functionality

Overall…effectively improve your lead response time!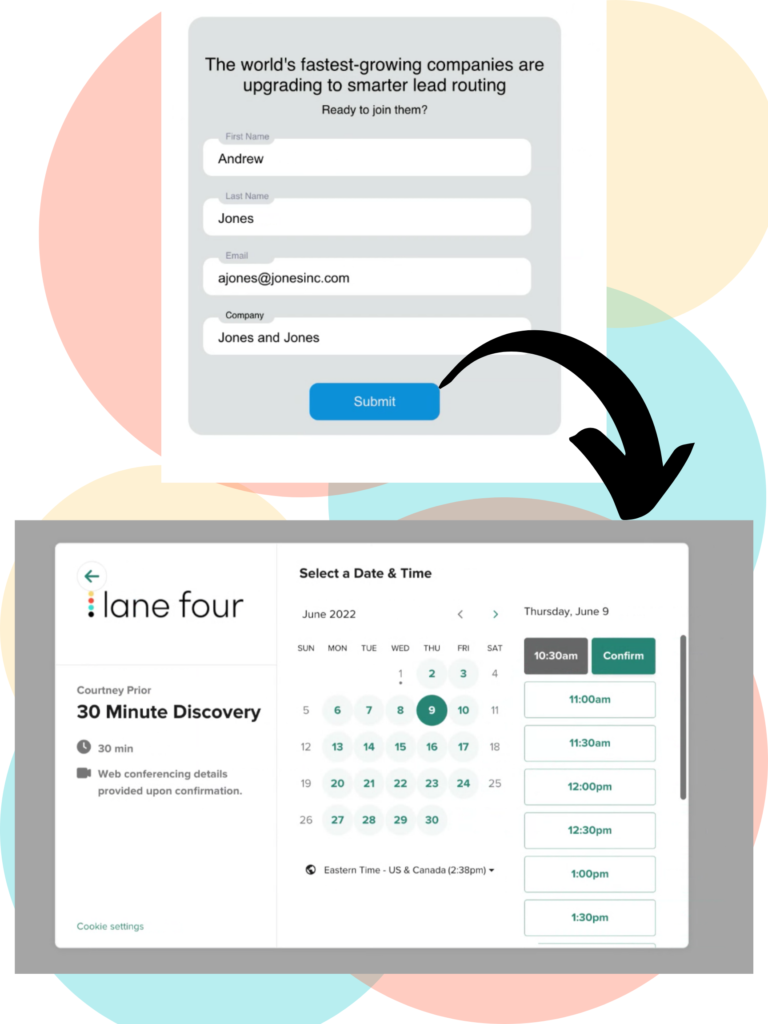 "We asked ourselves how we can take lead routing and the industry in general to the next level. And we've achieved that with these availability features."
Trusted by High-Growth Revenue Teams

Significantly Improve your Lead Response Time with Highroad's Availability Features
Improve Lead Response Time with Calendly Integration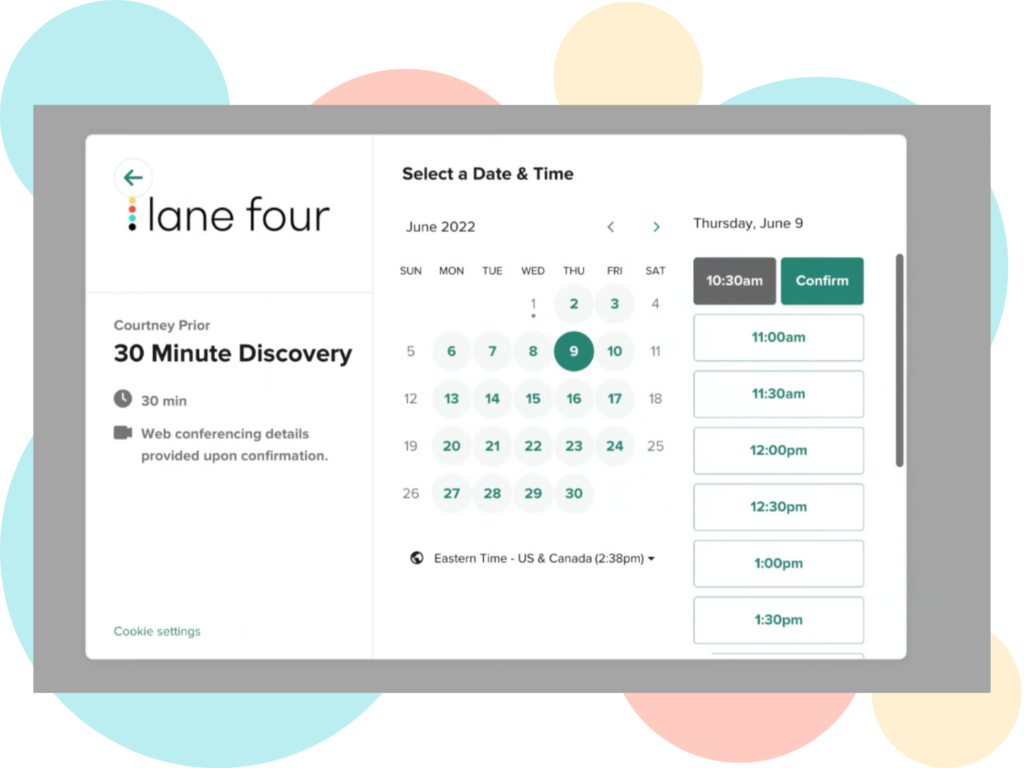 Using our custom embed code, prospects can connect with reps in real-time based on their Calendly calendar availability.
Lane Four Highroad automatically assigns the request to a rep that is listed as available to take that lead.
Improve Lead Response Time with Zoom Integration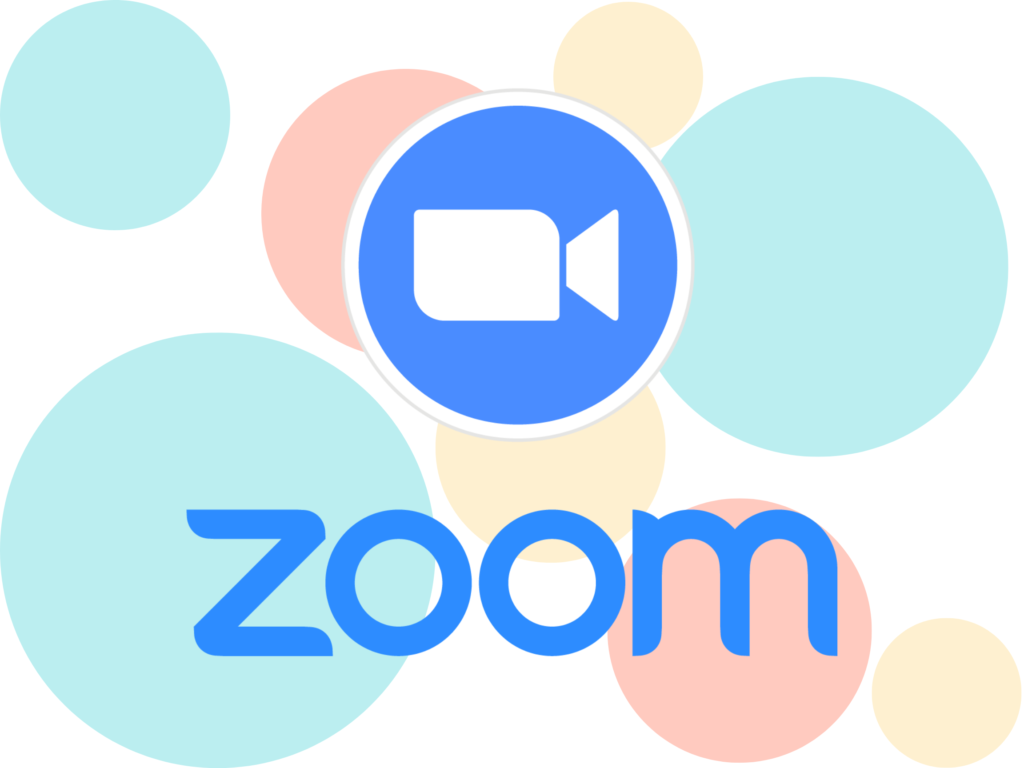 Rep on a Zoom call? Highroad can detect that!
With our new Zoom integration and availability feature, Lane Four Highroad can automatically assign a lead to a rep that is currently not in a meeting / Zoom call—in real-time!
Improve Lead Response Time Using LiveClaim Alerts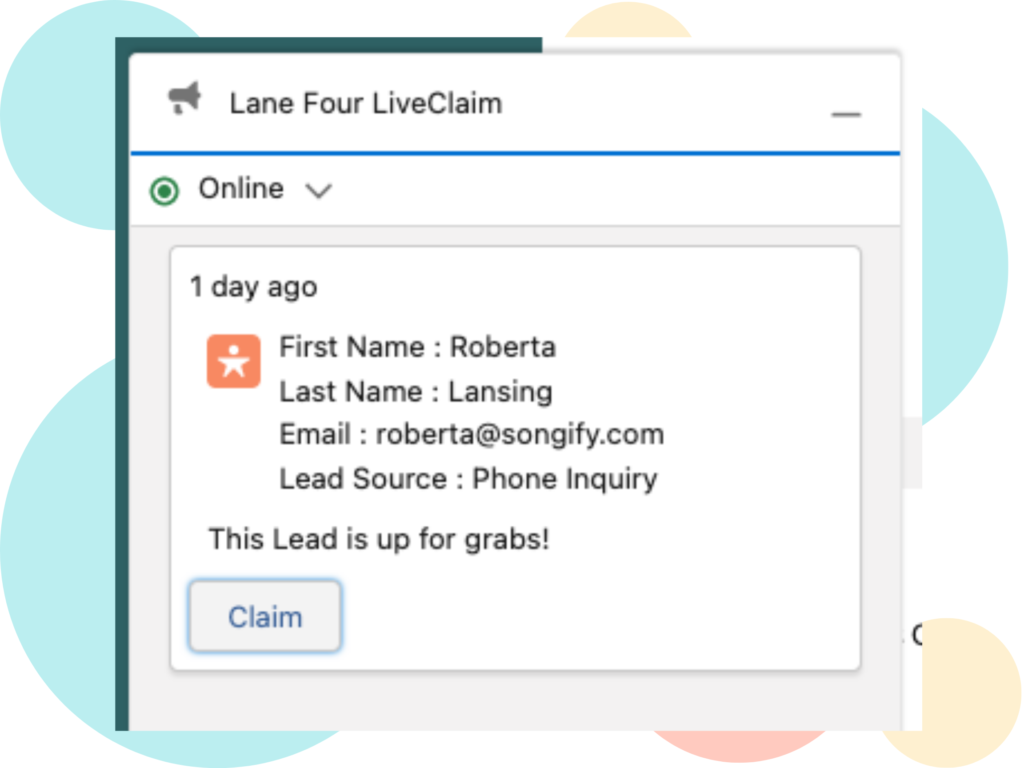 Never miss a single opportunity.
By activating our LiveClaim alerts,  Highroad will automatically send an alert to a custom (or overall) group of reps to claim and take immediate action.
Why Availability Features Are the Evolution of Lead Routing
Limitations of Traditional Lead Routing
Don't get us wrong—a routing tool is necessary for your operations. Especially a routing tool that can not only route leads, but any custom object in Salesforce, coupled with the ability to notify and measure those custom objects as well. 
However, where a traditional routing tool faces fall short is whether the person on the other end of the routed lead (or case, or account etc.) can even take action on the requirement, affecting your lead response times and enabling your competitors to get ahead of you due to the missed opportunity.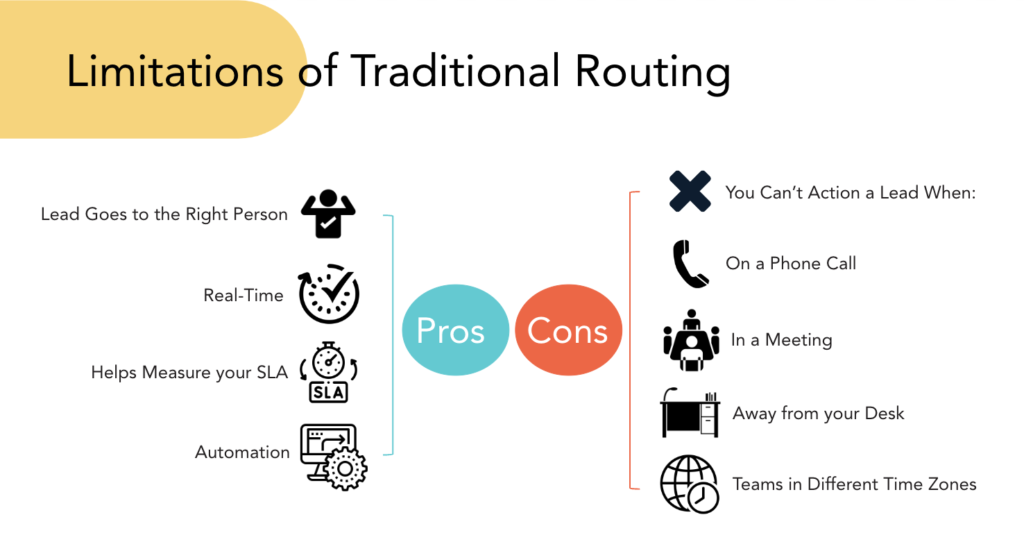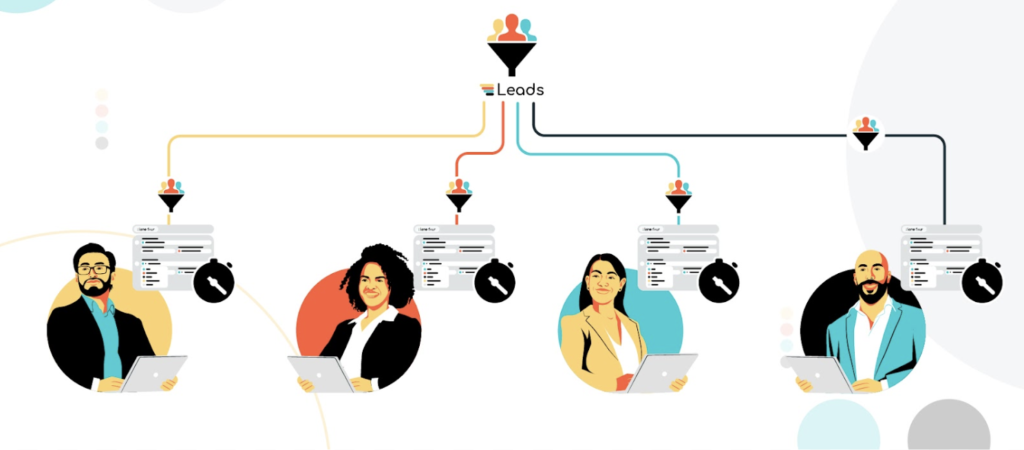 How Availability is the Evolution
78% of prospects buy from companies that respond to their inquiry first and your ability to connect with a lead after 5 minutes reduces by 10x. 
In order for companies to make a lead response time of 5 minutes – it is now more imperative than ever that lead routing tools evolve with availability features. Features that allow you to action on leads in real-time.
To see how Highroad's availability features can help with your lead response time, book a demo with us today!